About Our Club
The Heriot-Watt Snowsports Club offers skiing and snowboarding to anyone interested in joining the club, from lessons for beginners to competitions for the more advanced. We also run regular social events throughout the year.
The club is run through the Sports Union by a committee of students who are all mad about skiing, snowboarding and everything that goes with it. We cater for everyone from total beginners to those who just want to ride around with their mates and even those who want to compete at a national level in skiing and snowboarding.
Our club charter
We aim to provide the following services to all our members:
To provide an opportunity for any member to learn, practice or improve their skiing or snowboarding with the assistance of a coach or instructor.
To provide a range of competitive opportunities to allow members to compete nationally for the University.
To provide an opportunity for members to gain a worthwhile social experience through ride nights, social events, and trips.
Trip
We run a trip to a different resort in the Alps each year in January. We run our trips with NUCO, a specialist ski holiday and travel company, who also run the major BUCS Snowsports events. NUCO are a really student-friendly company, with many students and graduates becoming reps with them. Anyone is welcome, whether you can ski or snowboard or not. You can even book on to lessons on the trip, so you'll get a chance to learn on real snow! The trips are a lot of fun, with great events alongside the skiing and snowboarding, including themed nights out, club meals in mountain restaurants and workshops for freestyle and backcountry. They're open to anyone to book onto, so if you've got friends from outside of Heriot-Watt, they can come along too!
Club Pathway
Lessons
For our less experienced members, we run lessons during Semester 1 ahead of the club trip in January, so if you're keen to go on the trip but have never skied or snowboarded before, don't worry! Lessons run at the local dry slope, Midlothian Snowsport Centre (Hillend), just 15 minutes from campus. We run transport from Oriam for all of our sessions so there's no need to worry about how you'll get there! Our lessons come at a very small additional cost, but represent exceptional value for money and is definitely the cheapest way into snowsports.
Practice
For those who can ski or board, we run "ride nights" all year round at Hillend or Snow Factor, (a real-snow indoor slope in Glasgow), or sometimes further afield. These are a great chance to dust off your kit during the off season and guarantee us some fun even if there isn't snow! When we get some snow in the Scottish hills, we will organise weekend trips to the Scottish snow resorts during the winter, too.
Competition
At the top level, the competitive team take part in national university-level events throughout the academic year. There are 6 major competitions each year and lots of smaller ones during both semesters and these range from dry slope and indoor to on-snow competitions in the Alps.
The team trains once a week at Hillend dry slope for most of Semester 1, and then move to indoor training at Snow Factor in Glasgow during the first half of Semester 2, ahead of the indoor events. We run training for both race and freestyle skiing and can facilitate advanced practice for good snowboarders too, and as long as you can link parallel turns and use a drag lift independently – no previous race or freestyle experience is necessary so you're welcome to come along and try out!
The main competitions we take part in are the BUCS events: British Universities Dry Slope Championships (BUDS, at Hillend), the Dome Series (at Braehead, Glasgow, and other venues across the country) and the Main Event (held during the Easter break in the Alps).
Other University Competitions we take part in are Scottish Universities Dry Slope Championships (SUDS, usually in Glasgow) and Granite City Invitational (in Aberdeen). These events are very popular and even if you're not riding – come along as a spectator to see some awesome skiing and snowboarding on display and enjoy the party!
Social
We usually have socials once every 1-2 weeks, ranging from themed nights out with other SU clubs to following and supporting the Team at major competitions. We also run sober socials and there's absolutely no need to have a drink at any of our socials! Each year we make up a club calendar, and this outlines all of our events for the year. These are subject to change, however, so the best place for up-to-date information is our social media channels. We post updates about the club weekly on Facebook and Instagram, as well as sending out periodic updates to our student mailing lists.
Member Benefits
As a club member, you'll get access to our lessons, ride nights, day & weekend trips to Scottish snow, and competitive training, and these are all heavily subsidised for you. We also provide transport to all club members for free to all of our events in the UK.
Additionally, we are partnered with a number of brands who very generously offer a discount to members on clothing, accessories and snowsports equipment. Members should contact the committee to access these specific discounts.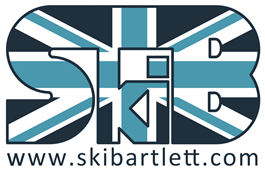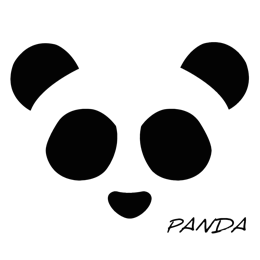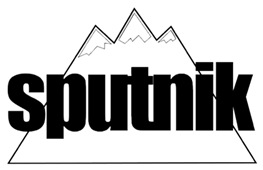 You will also get to book onto our Trip one day earlier than the general public, effectively guaranteeing you a place (they sell out very quickly otherwise!). Non-members pay a £15 fee anyway, so once you've got your Oriam membership, joining the club really is a no-brainer.
Equipment
Almost all our club activity takes place at venues where you can hire all the equipment you need. If it doesn't, you want to be organised ahead of the session, or you want something a little more tailored, we have several sets of skis, snowboards, poles and gloves available for club members to borrow – this can be arranged with a member of the committee.
This also includes three full touring setups (avalanche safety packs & touring skis with frame bindings), which can be borrowed by members taking part in organised club ski touring sessions.
How do I join the club?
Head to the top of this page and click "JOIN OUR FAMILY"!
In order to be a member of any Sports Union club, students need an Oriam membership. Although we don't use any of the facilities at Oriam as a club, this money still comes back into the club in the form of transport for members and subsidies to use the local artificial slopes. Oriam membership comes with many benefits to you as a student, too. Oriam is a world-class performance training venue with excellent gym facilities and many classes to choose from.
Competitive team members pay an additional fee, but this covers all training and competition fees as well as transport to events in the UK and accommodation where applicable and possible, which amounts to well over triple the team fee per person each year!