After nearly 2 years we FINALLY hosted our annual Sports Ball in person! The Sports Ball is when the entire Sports Union would descend on the Corn Exchange to celebrate in person, as one, the collective successes of our clubs and our members. It was a great celebration had by all and even more special to have everyone together to let their hair down and dust off their dancing shoes!
Vice-President, Alice Tilly eloquently reflected on all the amazing things from the year despite the pandemic before all attention moved to the prizes on offer.
After an amazing three-course meal, the Sports Union President Amber, started the awards part of the evening by recognising some of the great work the clubs have been doing behind the scenes. The clubs are graded using WattMark criteria, with high achievers all applying for a "Gold" award. These golden clubs were announced and congratulated and received their certificate.
---
2021/22 Gold WattMark Clubs
American Football. Boat. Cheerleading. Dance. Hockey. Netball. Snowsports. Swimming. Tennis. Volleyball.
---
The ball award winners were then announced by Professor Mark Biggs, the University Vice-Principal with support of Amber. American Football scooped the SU Development Trophy, following a move up in Watt Mark grade from not qualified to Gold, having a huge increase of membership and the addition of a flag football sessions.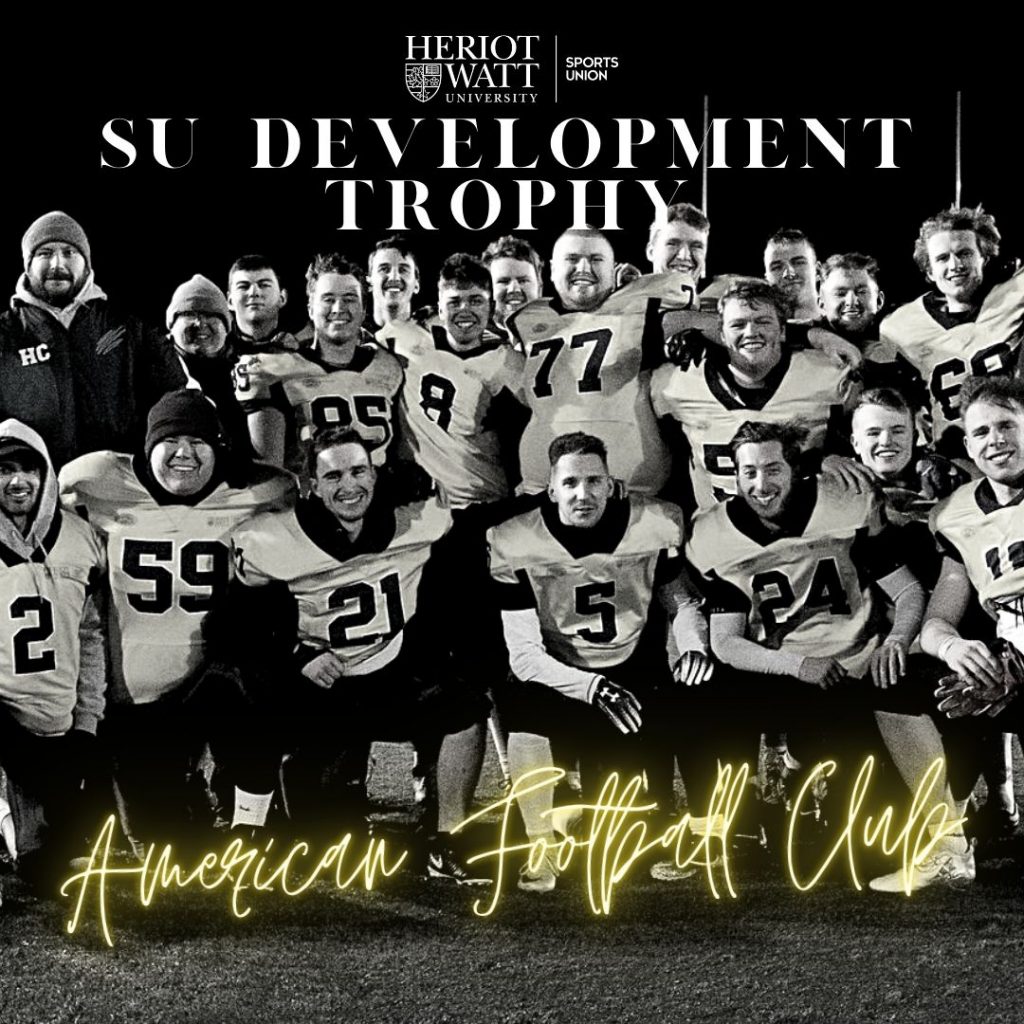 The second club award of the award, the Mieras Trophy for Social Club of the Year, went to Hockey. Regardless of a virtual or physical setting, they had a varied social calender. They were very strong in their fundraising with raising the 3rd highest amount of money for Movember. One of their members Ellie, participated in the SU Strictly event with her then winning the competition!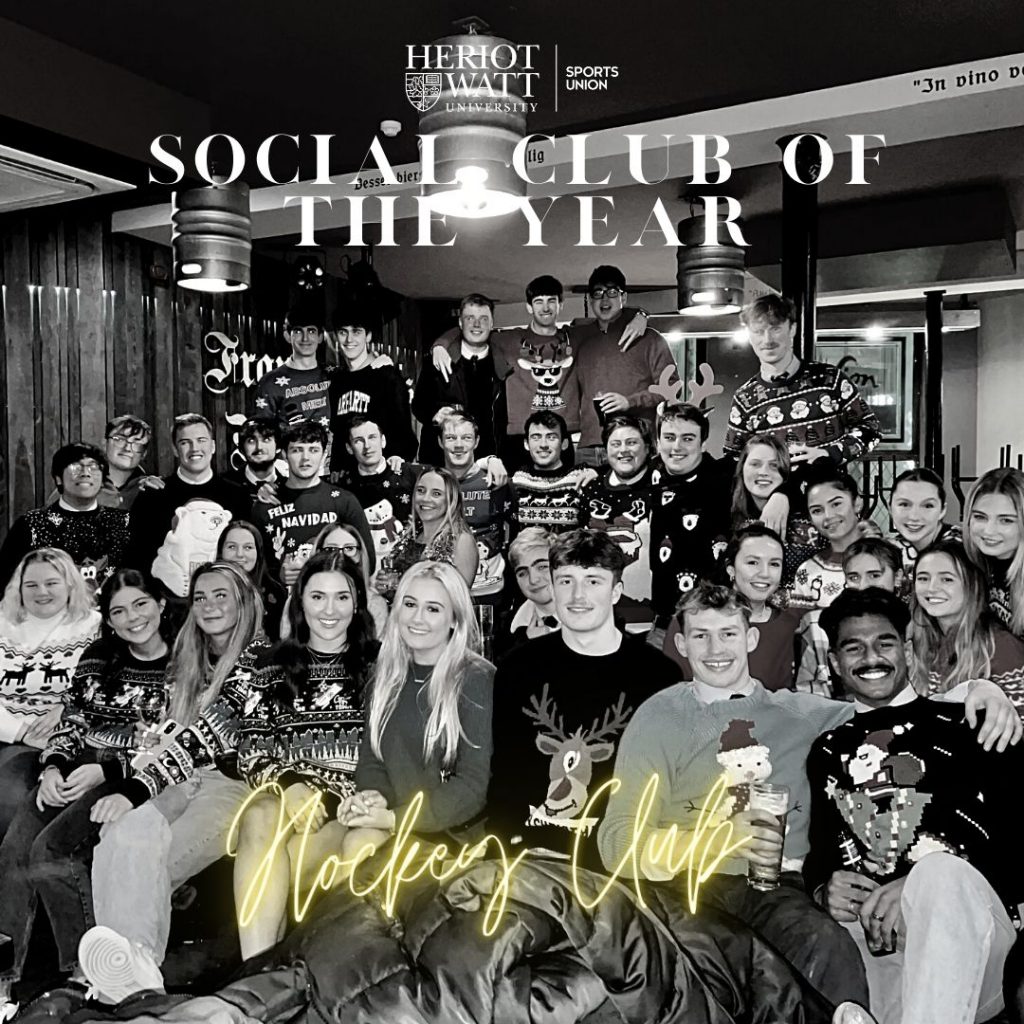 Next up, was the Johnston Trophy for Sports Personality of the Year, which what our very own VP Alice taken away last year. This year the award was given to Dan Potter for his amazing contribution to the Sports Union. It really says it all with how many things he is part of. This year he is the current Table Tennis President, Cricket Vice-President and Alumni Lead Ambassador, and last year he was the Football President.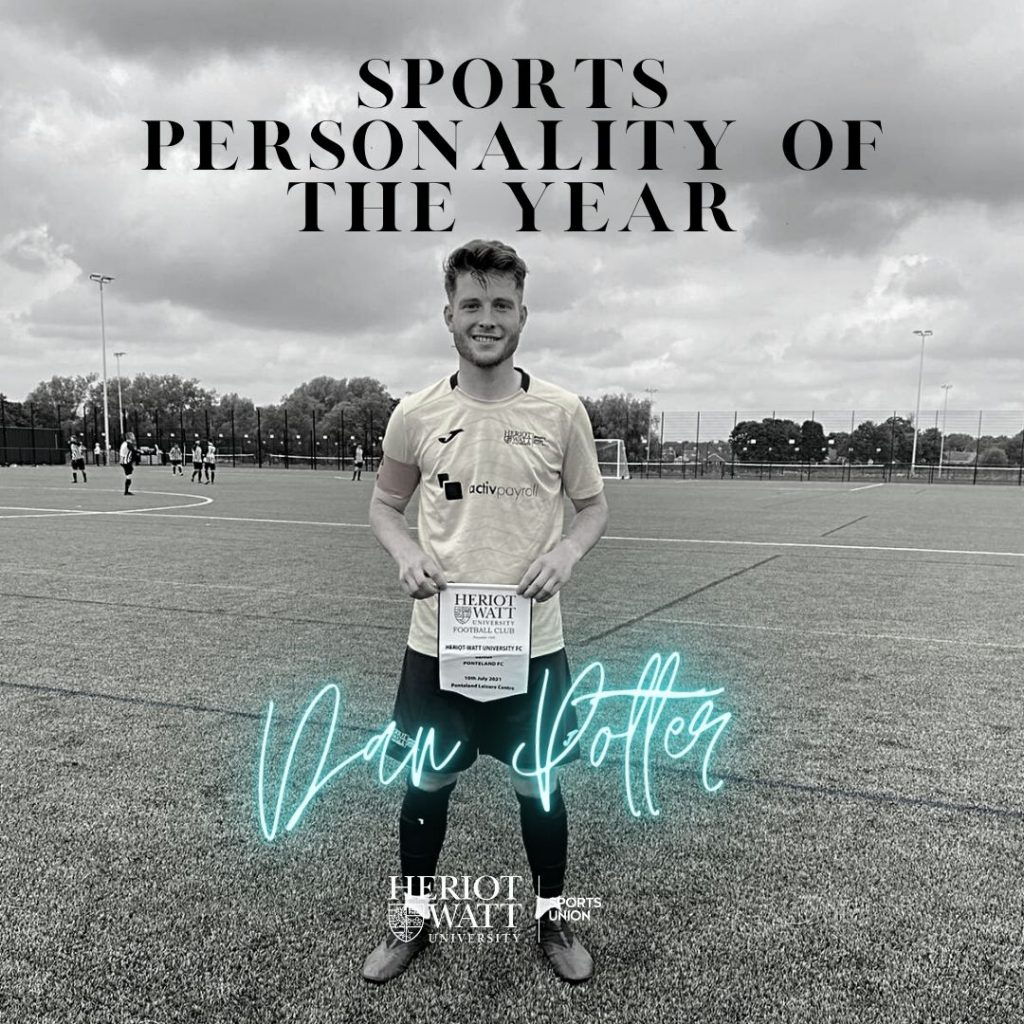 The Peter Wilson Trophy for Club of the Year rounded out the evenings gong-giving and this award was awarded to the Volleyball Club, who were also our 2019/20 Club of the Year winners! They've had another exceptional year – with the addition of their Women's 2's Team into BUCS, a massive recreational turn out despite the pandemic and the implementation of a club mentor scheme to manage members due to the club being so large.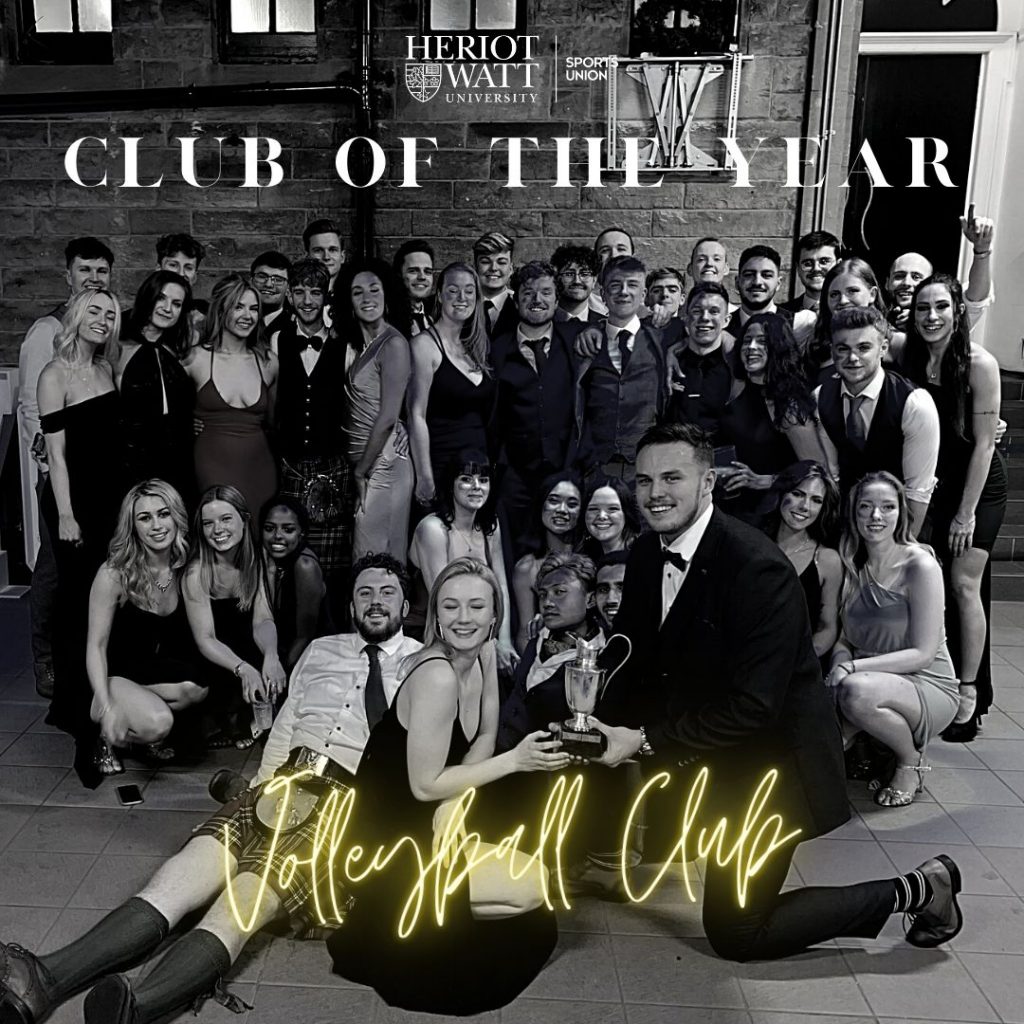 Well done to all our wonderful winners and commiserations to those who missed out this time!
Amber finished by thanking all clubs, partners, members and staff for all their efforts for another incredible year.
---
Our Award Winners:
SU DEVELOPMENT TROPHY FOR MOST IMPROVED CLUB:
American Football
MIERAS TROPHY FOR SOCIAL CLUB OF THE YEAR:
Hockey
JOHNSTON TROPHY FOR SPORTS PERSONALITY OF THE YEAR:
Dan Potter
THE PETER WILSON TROPHY FOR CLUB OF THE YEAR:
Volleyball
---